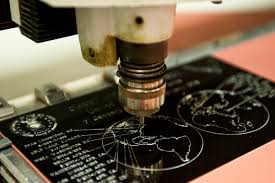 Contact us at The Oxford Engraver with any unique enquiries about engraving your own items.
If you have any queries about any of our products or engraving services, please call us on 07789 584 686 or email info@oxfordengraver.com and we will be pleased to help.
Enquire about this product
Due to the complex nature of the engraving process, we prefer to have some discussion about the exact services you require prior to starting work. To buy this product, fill in the form below and we will get back to you shortly.
* Required
* Only one required
Require a quicker service?
Price: call 07789 584686 for a quote
If you require a quicker service please contact us directly by email or phone
Do you require a custom item engraved?
We have a collection & delivery service in Oxford.
Please contact us for details
Get in Touch